Custom Shape Signs IN BATON ROUGE
BRING YOUR BUSINESS TO THE NEXT LEVEL
At Sign in a Day, we specialize in creating unique and attention-grabbing signs in a variety of materials, sizes, and colors to suit your needs. Our team of skilled designers and craftsmen can bring your vision to life, creating CUSTOM SHAPE SIGNS that accurately reflect your brand and make a lasting impression on your customers and clients.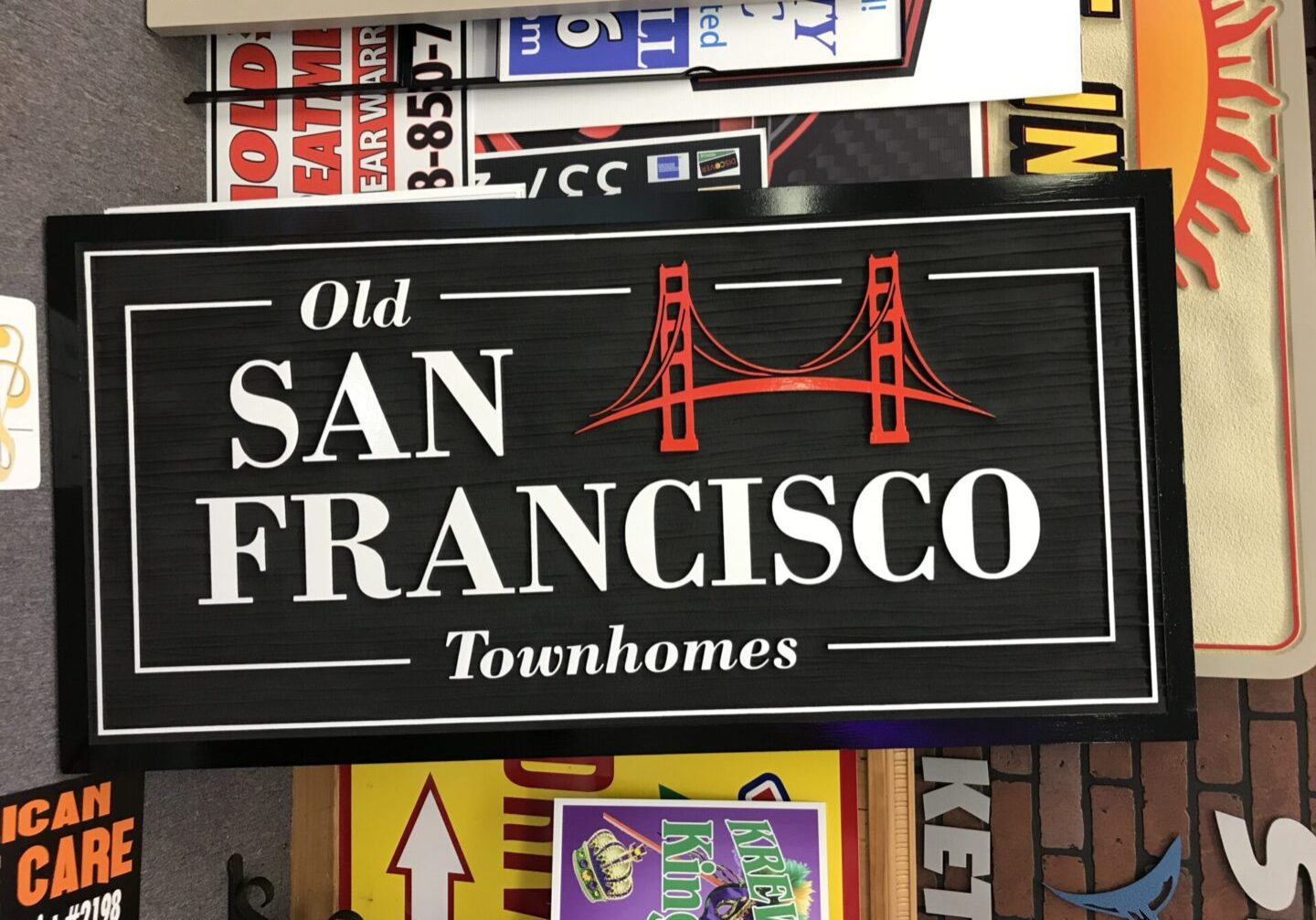 Our CUSTOM SHAPE Signs are the Perfect choice for Creating a Professional and Cohesive Branding.
Whether you're a corporation building, business or shopping center, restaurant or event venue, college, small business, or any other type of organization, our CUSTOM SHAPE SIGNS are the perfect choice for creating a cohesive and memorable branding. Plus, with our 24-hour turnaround time, you can get the signs you need in a timely manner.
Don't let your business blend in with the competition. Contact us today to learn more about how our CUSTOM SHAPE SIGNS can help your business or organization stand out and attract new customers.
Churches, Banks, Corporation Buildings
Business and Shopping Centers
Restaurants and Event Centers
Real Estate Agencies
Insurance Companies
Apartment and Residential Communities
the essence of the company
Increase Brand Recognition
Interior and Exterior corporate image
To differ from the competition
The sign is the best street marketing tool
YOUR SIGNAGE MAKERS IN BATON ROUGE
SINCE 1998
With over 22 years of experience, we at Signs in a Day have been a trusted provider of signs, banners, vehicle wraps, and decals for businesses, hospitals, and individual clients. Our commitment to customer satisfaction is reflected in our timely completion and delivery of products.
Order Today…
Pick Up Today!